Associates
Our financial representatives have an incredible opportunity to positively impact people's lives - the lives of their clients, their families and those in their communities. They take this responsibility seriously and so do we. We provide them with the training and support they need to ensure their success, but we know it is their productive work ethic, strong relationship skills and professionalism that make them extraordinary.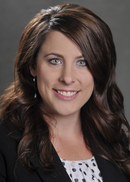 Financial Advisor
stephanie.collier@nm.com
Stephanie Collier has been a Financial Advisor for Northwestern Mutual since December of 2009. She began her career as a Financial Representative Intern and acheived Power of 10, which only 10% of interns have attained. She has a wonderful husband, who supports her in all of her endeavors. They were married on September 5th, 2014 at Castle Farms, located in Charlevoix, MI.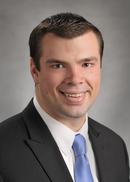 Financial Advisor
david.mcneilly@nm.com
David McNeilly began his career at Northwestern Mutual in December 2012.  David's favorite part of being a financial representative at Northwestern Mutual is sitting down with people to learn about their lives, their families, their interests and goals.  After learning about their specific needs, David helps identify products that will enable his clients to protect their income from different risks, and help them attain their financial goals.  David played Linebacker for the Capital City Stealth, a semi-pro football team in Lansing, MI.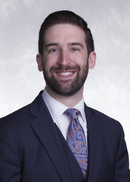 Financial Representative
nate.mahan@nm.com
The son of Ross Mahan, another respected Northwestern Mutual Representative, Nathan has been servicing the Jackson and surrounding areas for several years. Along with his team, Nathan strives to provide excellent service with meaningful relations to his clientele.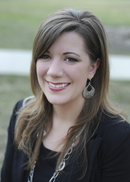 My Networks:
Andrea Ragan is the former Executive Director of the Capital Area IT Council, responsible for providing resources to STEM related employers in the Greater Lansing area such as networking capabilities, an understanding of industry trends and initiatives, and access to a talented workforce. In 2013 Ms. Ragan was awarded a 10 Over the Next Ten commendation by the Lansing Regional Chamber of Commerce and Grand River Connection for her work on the IT Council, highlighting her as one of ten young professionals to potentially have the greatest impact on her community over the next ten years.
Prior to joining the council, Ms. Ragan was the Talent Retention & District Development Director for the Lansing Economic Development Corporation (LEDC). For the nearly four years with LEDC, Ms. Ragan planned and organized events for students and emerging graduates that featured all levels of career and lifestyle opportunities in Lansing, connected hundreds of students with local employers annually, and worked closely with the major educational institutions in the Lansing area, including Michigan State University, Cooley Law School and Lansing Community College. Also while at the LEDC, Ms. Ragan facilitated millions of dollars in investment throughout the city, working with major employers and growing companies, and utilizing business development resources available through local, state-wide, and federal programs.
Prior to joining the Lansing Economic Development Corporation in September 2008, Ms.Ragan was the Marketing Manager for Downtown Lansing Inc. (DLI), where she coordinated communications, promotions and events for the businesses located in the heart of downtown Lansing.
Andrea is a Northern Michigan native, with roots and relatives in the Detroit area. Upon completing her Bachelor's degree in Community, Agriculture, Recreation and Resource Studies at Michigan State University, she has subsequently remained a permanent Lansing resident and community enthusiast.
Alex P Eory
Financial Planning Assistant
alex.p.eory@nm.com
Alex assists Eric's team with financial planning and case preparation.
Alex graduated from the University of Michigan with a Bachelor of Science in Cell and Molecular Biology
In his spare time, Alex enjoys rowing, playing video games, boxing, spending time with family, and taking programming and web development courses through Coursera.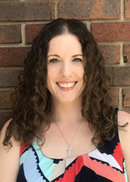 Christen E Carey
Associate Financial Representative
christen.carey@nm.com
Christen is an Associate Financial Representative to Nathan Mahan and David McNeilly. She specializes in life insurance operations, servicing client accounts, and coordinating underwriting.
Christen holds certification in Life, Accident and Health for the state of Michigan. She graduated from Central Michigan University with a Bachelor of Arts degree in English Literature.
In her spare time, Christen enjoys reading, yoga, camping, and spending time with friends and family.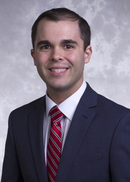 Collin Brickner
Financial Representative Intern
collin.brickner@nm.com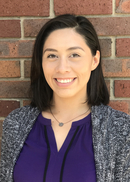 Estefania Sanchez
Sales Execution Team Leader
estefania.sanchez@nm.com
Estefania (Es-stef-fah-nee-AH) is the Sales Execution Team Coordinator for the Waggoner Financial Group District office and holds certification in Life, Accident, and Health Insurance. She assists the College Financial Representatives and Career Changers by providing administrative and marketing support so they can focus on achieving Granum-level and Client Building activities.
Estefania is a proud alumna of James Madison College at Michigan State University where she graduated with a Bachelor of Arts Degree in Social Relations & Policy, and a minor in Spanish.
Born in Los Angeles, California, but raised in the Greater Lansing Area since she was 9 years old, Estefania has grown to enjoy Michigan's changing seasons, taking in its natural beauty through her love of mountain biking and winter hikes. She also enjoys traveling like a local, reading, and being active outdoors with her husband & two fur babies.
Hayley Elizabeth Carter
Hayley Carter as our Sales Execution Team Intern. She is a Senior at Michigan State University and is set to graduate in May 2019. Hayley is majoring in Finance at the Eli Broad College of Business and is a member of the MSU Finance Association.
Hayley is from Saint Joseph, MI and in her spare time she enjoys attending Orange Theory Fitness and spending time with friends and family.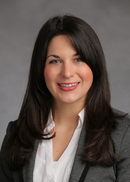 Kiley Anne Eory, CFP®
Director of Investments and Planning
kiley.eory@nm.com
Kiley directs the investment department for Eric Waggoner's team. She is responsible for developing and maintaining our client programs.
Kiley holds certification in Michigan for Life, Accident, and Health as well as Series 7 and 63 licensure for general securities product qualification. Kiley attended Saginaw Valley State University where she graduated with a Bachelor of Science in Mathematics.
In her spare time, Kiley enjoys cooking, gardening, refurbishing furniture, and spending time with family and friends.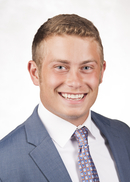 Michael Mayfield
Financial Representative Intern
michael.mayfield@nm.com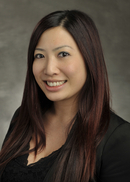 Nancy Chin
Director of Insurance and Group Benefits
nancy.chin@nm.com
Nancy directs the insurance operations and group benefits for Eric Waggoner's team. She prides herself on the ability to learn and understand her client's needs, while providing a personal touch in guiding them to the best developing financial strategy.
Nancy holds certification in Michigan for Life, Accident, and Health insurance. She attended Michigan State University where she graduated with a Bachelor of Arts in Marketing.
In her spare time, Nancy enjoys snowboarding, spending time with family, and attending concerts. She is also fluent in Cantonese/Chinese.