Management Team
The success of our group can be directly attributed to the high quality of leadership and the strength of our management team. Our goal is to ensure the continued success of our financial representatives by providing the proper guidance and support to help them experience both personal and professional growth.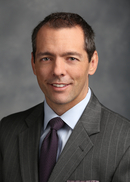 Managing Director
Office 517-853-3367
My Networks:
Eric B. Waggoner, CFA®, CFP®, CLU®, ChFC®, AEP® is the Managing Director of Northwestern Mutual in East Lansing, Michigan.
He is an alumnus of Michigan State University where he graduated with bachelors' degrees in mathematics and astrophysics, a master's degree in mathematics, and was a member of the Spartan wrestling team. Eric taught mathematics and physics for several years at Michigan State University and Lansing Community College before eventually joining Northwestern Mutual as a financial advisor in 2007.
In his free time, Eric enjoys watching football, reading books, playing chess, and hanging out with friends and family.
Angelica C Cox
Director of Recruitment and Development
angelica.cox@nm.com
Office 517-853-3367
Angelica leads the recruiting and development functions for the College Financial Representatives and Career Changers at the Northwestern Mutual - Western Michigan Financial Group.
Angelica is an alumnus of Michigan State University and is very passionate about giving back to the community. She is a member of the Junior League of Lansing and the National Foster Youth Institute's Michigan board. In her free time, she advocates for child welfare reform and mentors current and former foster youth across the state.
She is certified in Michigan Life, Accident and Health.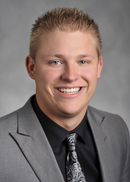 College Unit Director
Office 517-853-3361
My Networks:
David Herber is an acting College Unit Director as well as Financial Representative.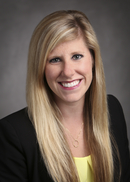 Hilary Elizabeth Lapham

hilary.lapham@nm.com
Office 616-233-2023
My Networks:
Hilary is the Director of Training in the Network Office where she helps guide current advisors and career changers in our office.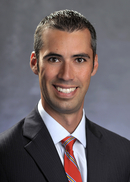 Office 616-233-2013
Jon is the Chief Development Officer in the Network Office where he participates in the selection process of Career Changers for our office.
Lauren M Glover
Director of Marketing and Communications
lauren.glover@nm.com
Office 616-774-2031
Linda Guth
Technology Coordinator
linda.guth@nm.com
Office 616-774-2031
Linda Guth is the Technology Coordinator in the Network Office where she also supports District Offices with new technology and troubleshooting solutions.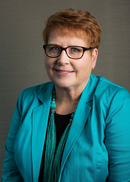 Lynn E Clay
Director of Network Office Supervision
lynn.clay@nm.com
Office 616-774-2031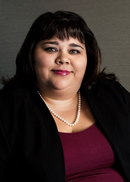 Melissa R Palomares
Staff Accountant
melissa.palomares@nm.com
Office 616-774-2031